Physical and Occupational Therapy & Wellness Center Services
At SCORE, LLC, we firmly believe that our patients shouldn't have to endure pain and discomfort, no matter how acute or severe. Whether you're suffering aches from a sports-related injury or you are experiencing tenderness following a recent operation, you can feel confident knowing that our staff is here to assist you in the recovery process. Make us your preferred practice for any of the following services:
• Pre- and Post-operative Rehabilitation
• Treatment of all Orthopedic/Musculoskeletal Injuries
• Work Conditioning
• Acute and Chronic Pain Management
• Massage Therapy
• Myofascial Release (MFR)
• Sports Physical Therapy/Rehabilitation of Athletes
• Athletic Trainer on staff and School Coverage
• Functional Capacity Evaluations
• Custom Splinting
• Comprehensive Exercise Programs
• Full-service Gym, Strengthening and Cardio Equipment
• Occupational Therapy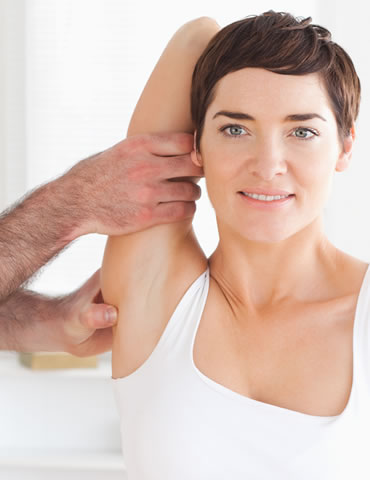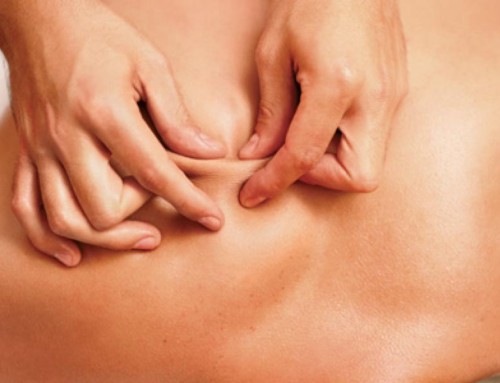 Myofascial Release
Myofascial release is a form of soft tissue therapy that focuses on stretching the fascia, which is the soft tissue component of the connective tissue that protects and supports muscles throughout the body.
This is accomplished by hands-on, manual stretching performed by a physical therapist or massage therapist. Some of the benefits of myofascial release include relaxing contracted muscles, increasing circulation and lymphatic drainage, and stimulating the stretch relax of muscles and overlying fascia.
Our Functional Capacity Evaluation
Our Functional Capacity Evaluation (FCE) is an intense one-day evaluation that focuses on the individual's maximum physical abilities.This is accomplished by utilizing a variety of objective tests in conjunction with the therapist's observation and interpretive skills.
The individual is referred to us for the FCE, and our staff provides the testing. These clinicians have specific training and experience in biomechanics, ergonomics and task analysis.

Physical abilities related to musculoskeletal strength, endurance, speed and flexibility can be determined. The types of tests used will vary with objective of evaluation and referral question.
An FCE is appropriate when:
• Client is nearing the end of therapy
• There is a question as to whether client can return to a previous job
• There is a request to determine any work restrictions
• The injured worker's abilities are questionable
• Client is not a therapy candidate, is returning to work, but needs restrictions
• To determine the need for further treatment programs
• Pain behaviors are believed to be questionable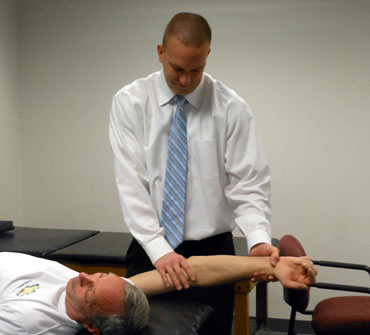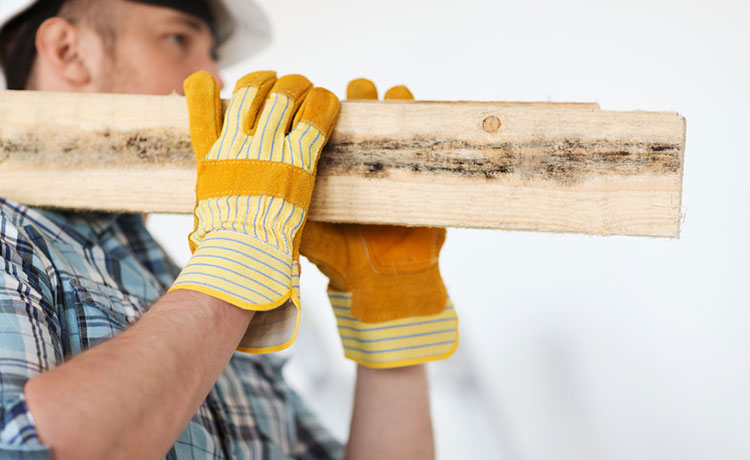 Work Conditioning
Work conditioning is an individualized, work-oriented program designed to restore a client's strength, endurance, movement and flexibility. The objective of the work-conditioning program is to restore the client's function to enable a safe return to work.

Work conditioning provides a transition between acute care and return to work while addressing motivation, safety and physical tolerances as well as worker behaviors.
Reasons for a Work Conditioning Referral:
• Client has "maxed out" in traditional therapy services, but is not ready to return to work
• To determine a client's readiness to return to work
• Is cost-effective for appropriate referrals
• Client takes an active role in his worker rehab process
• Assists the client in making a cognitive shift in their thinking and behavior so they can make the transition from "patient" to "worker"
• To ensure a safe return to work

Dry Needling
Dry Needling is a very successful medical treatment which uses very thin needles without any medication. Dry Needling is used to treat pain and many aspects of dysfunction. This is NOT the same as acupuncture. Acupuncture is a part of Traditional Chinese Medicine involving their own medical theory. Dry Needling is a western medicine technique derived from trigger point injections. In dry needling there is a medical diagnosis and scientific understanding of this medical approach. This does NOT follow a meridian based approach and isn't used to affect energy flow.

Dry Needling works by changing the way your body senses pain and nociception (protective mechanisms). This allows your body to heal faster and more efficiently. There are additional neurological and chemical changes associated with this process that can also assist in the healing process. Dry needling is one of many tools used by trained professionals and isn't meant to be a stand-alone treatment in Physical Therapy.